Since 1996, Julie Goodwin Couture has designed and hand tailored made-to-measure clothing for some of Melbourne's most discerning fashion lovers. Some of Julie's clients have been visiting her twice annually for decades for the creation of custom designed wardrobes for the season ahead. She also specialises in special event tailoring for the races (it's a Melbourne thing) and weddings—brides, bridesmaids and mothers of the bride and groom.
Working from a largely word-of-mouth contact base, Julie saw the need to widen her network of potential clients with a brand relaunch and new website. Julie appointed Brand by Name to design her new business stationery and online presence.
– Website Design
– Print Design
– Print Management
Every Julie Goodwin Couture garment is known for its quality, workmanship, style and beauty. It was important to craft an online experience that reflected the same care and attention to detail.
A clean design layout, minimal colour palette and clever typography combined to create a subtle, sophisticated impression, without making any overt overpromises.
The site maximises the stunning photography from Andrew Richley featuring top model Sophie Van Den Akker wearing custom pieces typical of Julie's creations.
In an industry where look, feel and fit is everything, making the imagery the showcase conveys a greater impression than the copy ever could. The use of video throughout the site created movement and engagement, bringing the website to life. The result is a custom-designed, fully-responsive website which reflects the beauty of Julie's clothing.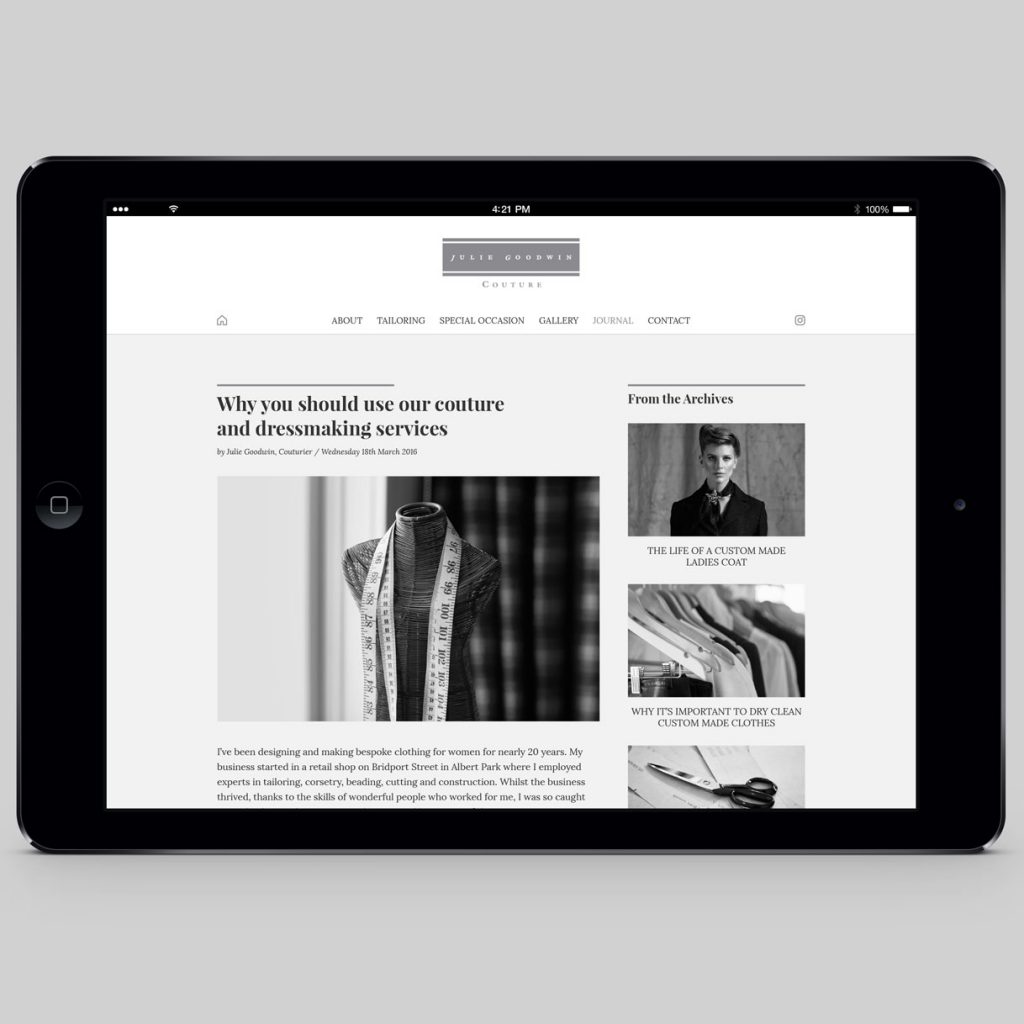 "You have made a random collection of stuff look creative and professional. I take my hat off to you."
— Julie Goodwin, Owner