12 Weeks of (2018) Good News
Is it too late to say 'Happy New Year'? If you've forgotten 2018 already, we're back with some of the best things about last year. 
GOOD NEWS FACT #1
The ozone hole is predicted to be fully healed over the Arctic and the northern hemisphere by the 2030s, and in the rest of the world by 2060, thanks to a decades-old international treaty to ban ozone-depleting chemicals.

Link : bit.ly/OzoneArctice
GOOD NEWS FACT #2
The Spanish government announced that the protected marine reserve will cover 46,385 square kilometers (17,909 square miles). It says the area "is of great ecological value and represents a migration path of vital importance for cetaceans in the Western Mediterranean."
Link : bit.ly/MediterraneanSea
GOOD NEWS FACT #3
Dolly Parton's Imagination Library sends more than one million free books per month to preschool children around the world.
Link : bit.ly/dolly100millionbooks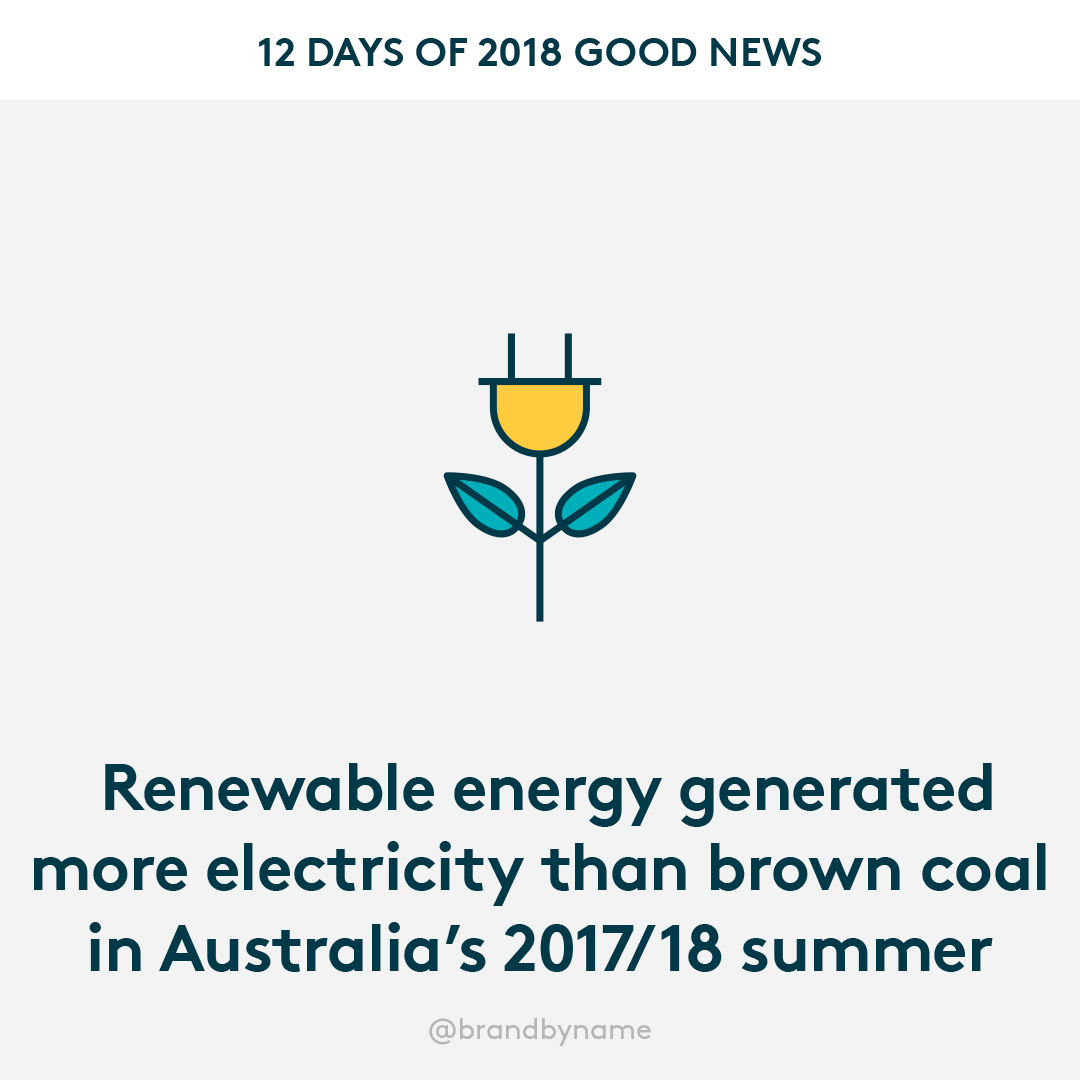 GOOD NEWS FACT #4
Continued growth in solar pushed renewable generation in Australia to almost 10,000 gigawatt hours between December 2017 and February 2018. Brown coal's output in the same period was just over 9,100 GWh.
Link : bit.ly/australiarenewable
GOOD NEWS FACT #5
The ambitious proposal will see single-use plastic items such as cutlery, straws and cotton buds phased out. The ban is directed at items for which valid alternatives are available. This type of waste is estimated to make up over 70 per cent of marine litter.
Link : bit.ly/europeplastic
GOOD NEWS FACT #6
An AI system used an algorithm to predict how toxic tens of thousands of unknown chemicals could be. The algorithm's results were shown to be as accurate as live animal tests.
Link : bit.ly/AItests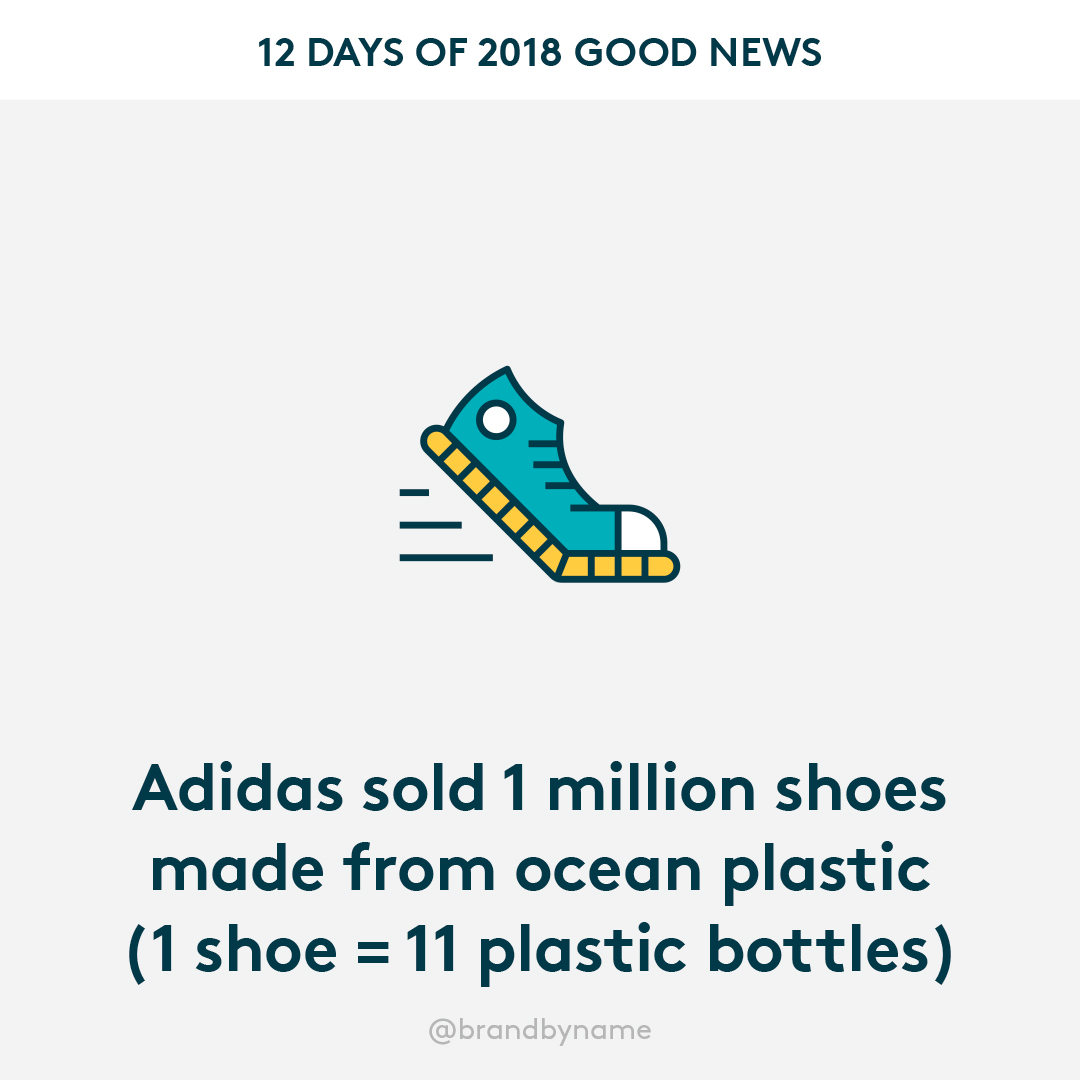 GOOD NEWS FACT #7
Adidas launched three new versions of its UltraBoost shoe, teaming up with environmental initiative @parley.tv. Each pair of shoes re-uses the equivalent of 11 plastic bottles. Adidas has committed to using only recycled plastic in its products by 2024.
Link : bit.ly/adidasplastic
GOOD NEWS FACT #8
After 20 years of war, Ethiopia and Eritrea signed a peace treaty, reuniting thousands of families who were separated when borders closed in 1998. Since the treaty, phone calls and flights between the two countries resumed. The two countries have also reopened their embassies in each others' capital cities.
Link : bit.ly/peacetreatyinafrica
GOOD NEWS FACT #9
The park has one of the highest rates of plant diversity in the northern Amazon. It is culturally significant for indigenous communities and contains one of the oldest archaeological pictographic complexes in the Americas. Now expanded to 10.6 million acres, it was also declared a UNESCO World Heritage site in recognition of its "outstanding universal value" for nature and people.
GOOD NEWS FACT #10
250 organisations pledged to eradicate their plastic waste by 2025, including Coca Cola, H&M and L'Oreal. Promising that 100% of their plastic packaging would be reused, recycled or composted within seven years, the signatories have agreed to publish annual data on their progress.
Link : bit.ly/plastic2025
GOOD NEWS FACT #11
After 3 consecutive years of drought, the city of Cape Town was careering towards a water crisis, with 'Day Zero' predicted on 16th April 2018. Emergency water conservation measures such as 🚿 stop-start showers, reusing 💧 greywater and water restrictions of 50 litres per day (a third of the average UK consumption) have averted the situation, plus provided a blueprint for cities facing similar water crises of their own.
Link : bit.ly/CapeTownOkay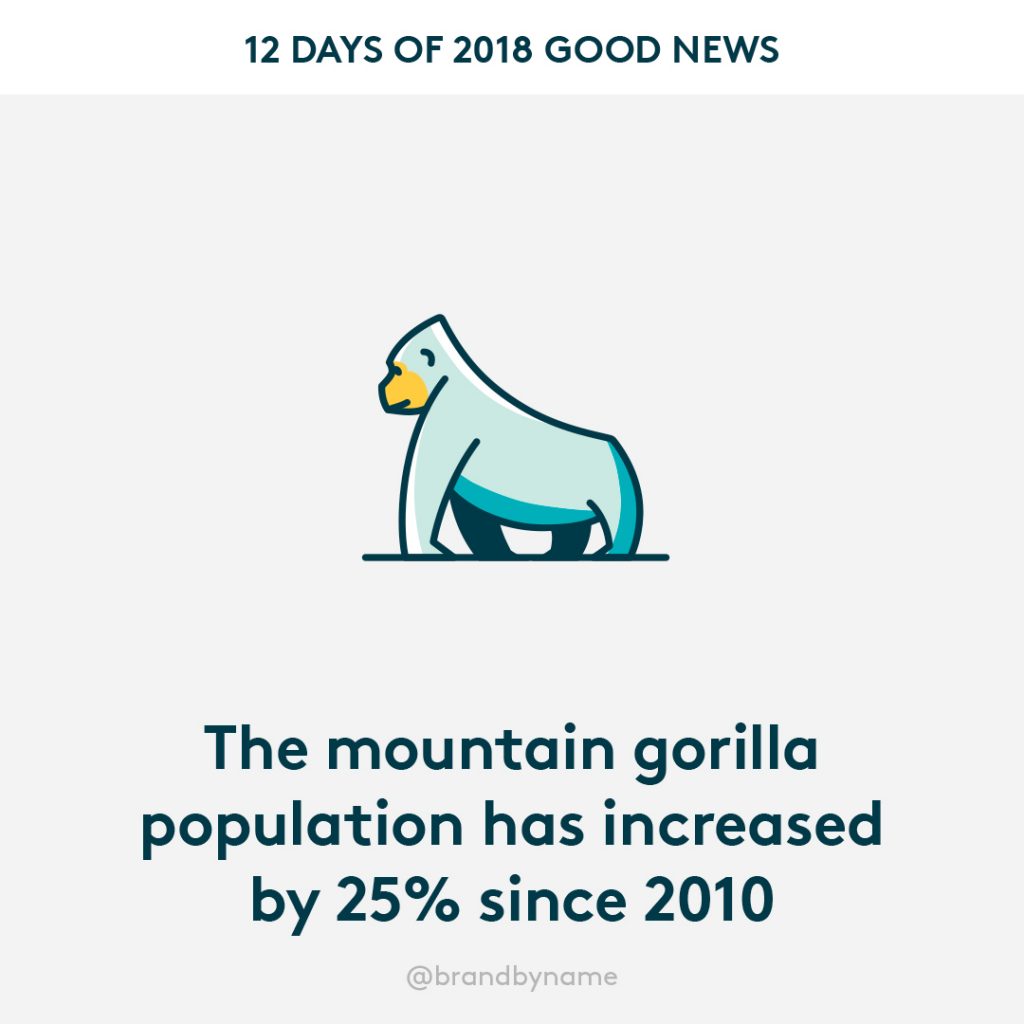 GOOD NEWS FACT #12
The population of mountain gorillas, one of the world's most endangered species, has increased by a quarter to over 1,000 in the last nine years. In 2010, there were 786 gorillas found across the Democratic Republic of Congo, Uganda and Rwanda.
Link : bit.ly/GorillasIncrease